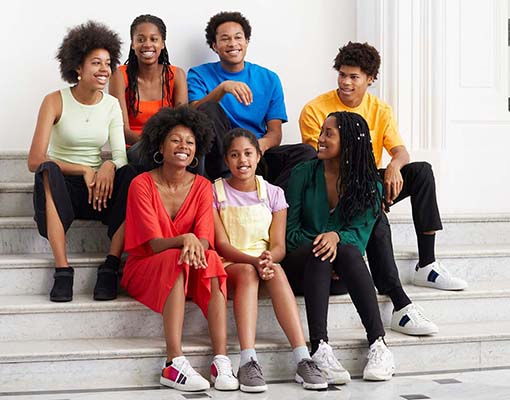 The Kanneh-Masons are seven brothers and sisters ranging in age from 25 to 12 years old all of whom play either violin, piano or cello. They have won many prizes and awards and appeared in numerous television shows; the five eldest performed at the Bafta awards in 2018 and all seven appeared in the December 2019 Royal Variety Show. In October 2020, they released their first album Carnival on Decca Classics to great critical acclaim and in May 2021 received the Global Award for Best Classical Artist.  All the children attend or have attended London's Royal Academy of Music and its Primary and Junior Academies, except pianist Jeneba who has progressed to London's Royal College of Music for her undergraduate studies.  
They were raised in Nottingham, England by parents Stuart Mason, a business executive and Dr Kadiatu Kanneh, a former university lecturer. Both parents played musical instruments to a high standard but never pursued professional careers. Born in Sierra Leone but moving to Wales as a young girl, Kadiatu lectured in English at the University of Birmingham, while Stuart, both of whose parents were born in Antigua, was born in London and works for a luxury experiential travel company. Oneworld published Dr Kadiatu Kanneh-Mason's inspiring memoir entitled: House of  Music –  Raising the Kanneh-Masons in September 2020.  
Sheku and the family have been the subject of a number of documentaries, including CBS Sunday Morning, BBC FOUR's Young, Gifted and Classical and more recently, opening BBC One's 2020 Imagine series with a uniquely produced lockdown film entitled This House is Full of Music.  (updated May 2021)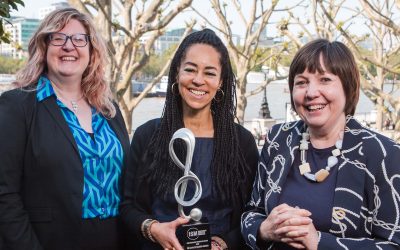 'I am thrilled to be chosen for the ISM's Distinguished Musician Award. It is such an honour and I am absolutely delighted. I have always believed that music is a fundamental right for all children and I will continue to be an...
read more