Konya Kanneh-Mason
(22)
Piano & Violin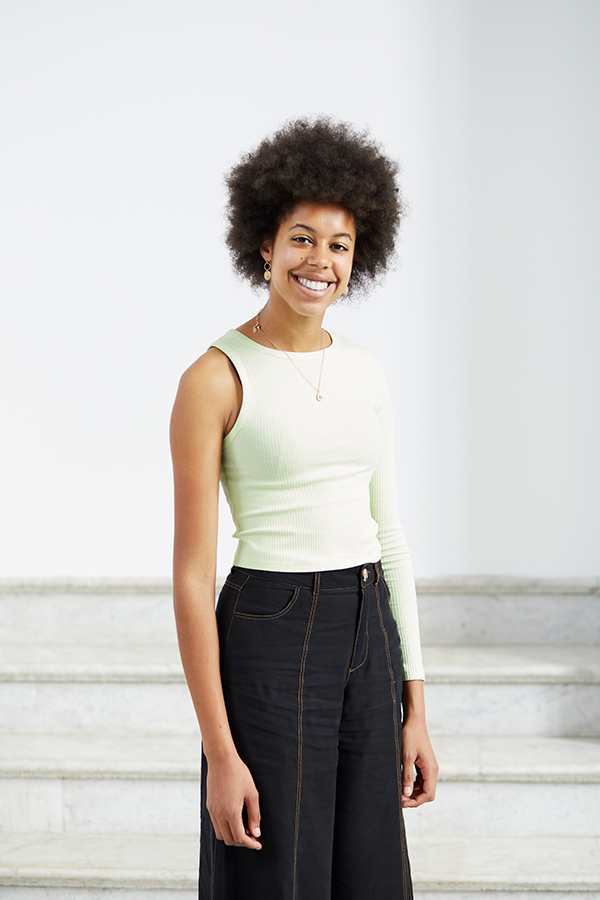 Konya Kanneh-Mason is 22 years old and holds The Gilling Family Scholarship at The Royal Academy of Music, studying piano with Tessa Nicholson. She also plays violin. Konya has performed in concerts around the UK and in the Caribbean, including at The BAFTAs, 2018 and at the 2021 BBC Proms at The Royal Albert Hall with her family, performing Saint-Saëns Carnival of the Animals and Revel by Daniel Kidane.
She has played solo recitals around the UK, and concerti including Mozart K414, Shostakovich Piano Concerto No 2, Schumann Piano Concerto and Mozart's Triple Piano Concerto No 7 (K242) with two of her sisters. She will play Mozart Piano
Concerto No 23 with The Orchestra of the Restoration in 2022, and perform in concert tours of Antigua and Barbuda, Australia and New Zealand with the Kanneh-Masons. In 2023, she will perform with them in the USA. Konya has appeared with her siblings on numerous television and radio programmes, including the BAFTAs, Britain's Got Talent, The One Show, the BBC4 documentary, Young, Gifted and Classical, the CBS documentary for Sunday Morning, USA, and the Imagine documentary for BBC1, This House is Full of Music. She has also performed on BBC Radio 3 In Tune, The Royal Variety Performance (ITV), and Strictly Come Dancing (BBC1).
Konya has recorded on the Decca Classics album, Carnival.
Konya is very grateful to Frank White of Ladystone Violins, the Nottingham Soroptimist Trust, the Nottingham Education Trust, to Mr and Mrs John Brydon, and to the Gilling family.