BRAIMAH Kanneh-Mason
(25)
Violin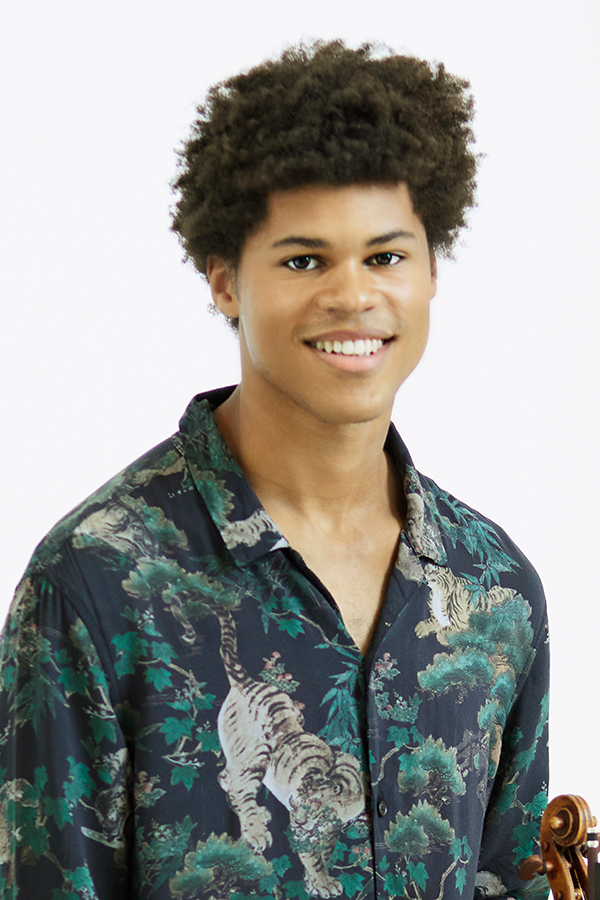 Braimah Kanneh-Mason is a dynamic and versatile young violinist. He has performed throughout the UK, Europe, USA and the Australia. Recently, Braimah has appeared as a soloist with Bournemouth Symphony Orchestra, Bath Philharmonia and the London Philharmonic Orchestra.
An avid chamber musician, Braimah is a member of the Kanneh-Mason Piano Trio, Festival Academy Budapest Ensemble and Kaleidoscope Collective. He has performed at venues and festivals such as the BBC Proms, Wigmore Hall, Barbican Hall, Melbourne Symphony Hall, Highgate International Chamber Music Festival, Leicester International Chamber Music Festival and collaborated with artists such as Nicola Benedetti, Tom Poster and Priya Mitchell.  
Through playing and presenting Braimah has an episode in the BBC series, 'In the Studio', has co-presented a radio programme for Classic fm and recorded as a soloist for BBC Radio 3.
Braimah is a passionate advocate for equal opportunity and diversity in music education and is a Cultural Ambassador to Antigua and Barbuda and a Junior Ambassador for Music in Secondary Schools Trust. He has been a mentor at Sistema England, Junior Music Works and a mentor for consecutive years for the Antigua and Barbuda Youth Orchestra.
Braimah is currently studying with Barnabás Kelemen and Eszter Perenyi at the Franz Liszt Academy of Music in Budapest. He is a graduate of the Royal Academy of Music where he was a scholarship student with Mateja Marinkovic and Jack Liebeck, winning the Harold Craxton Prize, the John McAslan Prize and the Dame Ruth Railton Chamber Music Prize. 
Braimah currently performs on a Jean Baptiste Vuillaume, kindly lent to him by the Beare's International Violin Society.