Mariatu Kanneh-Mason
(14)
Cello & Piano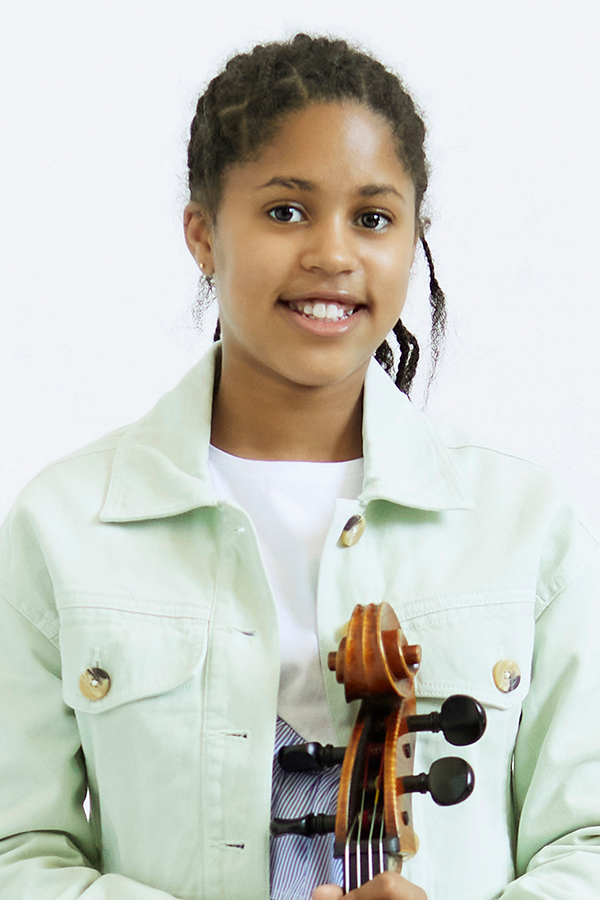 Mariatu is fourteen years old and attends Trinity Catholic School in Nottingham. She studies cello with Ben Davies, and piano with Fiona Harris at Primary Royal Academy of Music. She has Grade 8 distinction on the cello and on piano and she is working towards her piano diploma.
She has performed with the Kanneh-Masons in a series of concerts around the UK, Europe, Australia, USA, Canada and in Antigua and Barbuda. With the Kanneh-Masons, Mariatu performed at The Royal Albert Hall for the 2021 BBC Proms, and with her siblings for The Prince of Wales and The Duchess of Cornwall in March 2017, in a Kanneh-Mason concert at St Johns Smith Square in 2018 and at Cheltenham Literary Festival 2020. 
Mariatu has appeared on several television and radio programmes with her siblings, including BBC World Service, Al Jazeera TV, Channel 4, BBC 1 The One Show and the BBC4 documentary, Young, Gifted and Classical. She has featured, with the Kanneh-Masons, in a documentary for Sunday Morning CBS Television(USA), Royal Variety Performance (ITV), Strictly Come Dancing (BBC1), The BBC Proms (BBC2 and BBC4), and the Imagine documentary for BBC1, This House is Full of Music. Most recently, she has acted as co-presenter as part of The Kanneh-Mason Family Takeover series on Classic fm. She has also recorded for the Decca Classics album, Carnival.